The revelation never stopped & continues today
The
"Methods of Bible Study"
course totally changed my life. The Lord gave me so much revelation during that course. Never had anything happen like that before. It completely changed the way I read and study my Bible.
Completely!
What is exciting is that the revelation never stopped and continues today. Amazing! Praise God!
D. S., Hagerstown, MD
Life Christian University
2019-03-28T15:02:35-04:00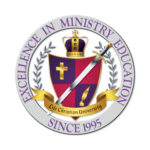 The "Methods of Bible Study" course totally changed my life. The Lord gave me so much revelation during that course. Never had anything happen like that before. It completely changed the way I read and study my Bible. Completely! What is exciting is that the revelation never stopped and continues today. Amazing! Praise God! D. S., Hagerstown, MD
https://lcuonline.com/testimonials/the-revelation-never-stopped-and-continues-today/